Your wedding day will easily be one of the most memorable days of your life. How do you want to remember it? An event where all of your friends and family members experienced the time of their lives? A flawless and stress-free day you enjoyed with your loved ones?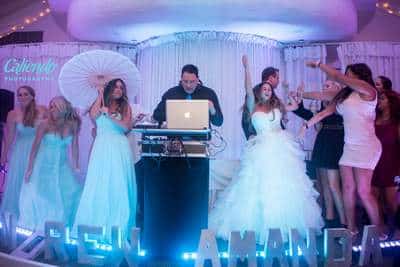 A party that is so memorable, your guests will brag about it to everyone for years afterwards? The right entertainment can help make these dreams a reality for you.
Hi, my name is Dave, and I have dedicated over half of my life helping couples like you create unique, personalized, and fun weddings. I bring not only experience but humor, fun, organization, and a personal touch to every event I am privileged to be a part of.
Every wedding professional you hire should be the right fit for you. So why should couples like you choose me as your MC/DJ? I really can't say anything better than what some of my amazing couples have told me:
"From the bottom of our hearts, thank you for making our wedding so incredibly fun and memorable. During the whole wedding process, you were always there for us and we deeply appreciate everything you have done."
– Diana & Matt Takeda – Carson, CA
"He didn't make the wedding commercialized. He made it tailored to our tastes and he knew how to get people to dance."
– Kathleen & Oliver Almalel – Northridge, CA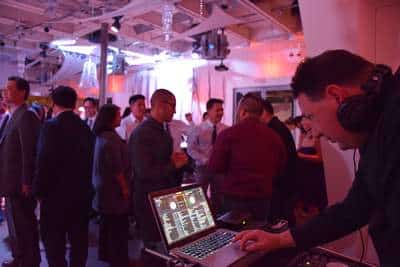 "He wasn't cheesy as most wedding DJs are. He was funny, kept us on schedule, timed up the music for dancing and reception perfect, and was just overall a class act."
– Deana & Joe Orlandini – Phoenix, AZ
"Dave is easily the best wedding DJ/MC I have ever had the pleasure of meeting. I have never seen a wedding MC with the public speaking skills to work a room like Dave does. He is charming, funny, and sets the tone for the night right from the get go."
– Shanna & Brian Parrelli – Moorpark, CA
"I can honestly say that Dave is THE best DJ/MC that you could ever ask for. To this day, we still keep in contact with Dave. We consider him a family friend now."
– Hanna & Nathan Kish – Flagstaff, AZ
Still not convinced? See what else my clients are saying about me.
Ready to see how I can help you have the best wedding ever? Call or contact me for availability. 661-510-2387